Members Page – (Club contacts, By Laws, Show guidelines, etc)
ALAMANCE REGION'S 50TH ANNUAL ANTIQUE CAR SHOW
Our 50th Annual Antique Car Show was held on May 21, 2022 in Downtown Burlington, NC. We had a great time checking out all of the beautiful vehicles at the show, and the weather was fantastic!
We would like to thank all of the sponsors that made our show possible! Please take visit our sponsors and mention that you saw their ad on our website. Sponsorship supports the show and club expenses, as well as a $1000 scholarship to the Automotive Program at Alamance Community College each year!
Otis Thomas "O.T." Smith, Sr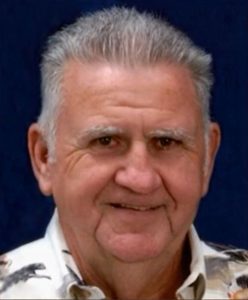 July 30, 1937 – May 16, 2022
We are sad to announce the passing of longtime Alamance Region member O.T. Smith. We will miss O.T's big smile, and hearty handshake. He and Sylvia served the Alamance Region in many capacities over the years. Our prayers go out to his brother Floyd and sister-in-law Elsie, as well as his son Tommy and daughter-in-law Kellie.
O.T.'s Obituary at Lowe Funeral Home
Upcoming Events
August 6 Zooland Region Meet, Asheboro, NC
August 13 Alamance Region Meeting

August 13 General Greene Chptr Car Show, Piedmont Triad Farmers Market
August 11- 13 Central Fall Nationals, Mississippi Valley Region, East Moline, IL
Sept 8 – 10 Charlotte Fall Autofair, Charlotte Speedway
Sept 10 Southeast NC Chapter Show, Mt. Olive, NC
Sept 17 NC Region Fall Meet, Furnitureland Chptr, NC Transportation Museum, Spencer, NC
Sept 24 Bethlehem Christian Church Car and Truck Show, Altamahaw, NC
RECENT ACTIVITIES
June 16 – 18 Eastern Spring Nationals, White Water Region, Beckley, WV
5/21- Alamance Region 50th Annual Car Show.
5/14- Alamance Region meeting: May 14, 6:30 pm at our clubhouse
4/30- Glencoe Mill Village Historical celebration. Several Alamance members took their cars out to the Glencoe celebration, enjoying live music, food vendors, arts displays, quilt displays, museum displays, and an overall good time!
4/24 – Local filming of "Too Little, Too Late". Melody Brevda, Richard Holmes, and Rick Holmes were able to add historical texture to the filming of this local movie by driving their cars in some of the scenes. Cars included Melody's 1926 Cadillac, and Richard's 1929 Model A Roadster and 1924 Model T.
4/2 – April Meeting of Alamance Region.
4/2 – The Model A Ford Club of America (MAFCA) puts out a monthly email newsletter each month, The Flying Quail. Two of our Alamance Region members were featured on the coverpage of the March issue of the Flying Quail! Not for their prestige and prowess, but for roadside resourcefulness!
3/12 – Alamance Region AACA Monthly Meeting @ clubhouse – White Elephant Bingo!
February 12 – Valentines Day meeting was held at Harbor Inn Seafood with a great turnout! Thanks to all who attended.
Feb 11 & 12 – AACA National Convention- Gettysburg, PA. Rick and Debbie Holmes attended seminars that covered topics such as fire prevention, speedometer repair, car photography, auto body repair, and club insurance. And since it was in Gettysburg, Honest Abe himself made an appearance! We were also able to defend our Pinewood Derby National Championship with the Alamance Rocket! Unfortunately, a new rule was quickly instituted that requires the champion car to be retired!
December 11 – Alamance Region Member's Christmas Party at Shiloh Presbyterian Church's Scout Hut ! Dinner and Entertainment!
November 13 – Alamance Region Annual Business Meeting. Covered dish meal, hosted by the Gaithers, followed by our Annual Business Meeting to elect officers and board members for 2022.
October 30 Tour to S&T Soda Shop in Pittsboro! 37 members and friends met at the Carli C's in Graham, and enjoyed a beautiful morning tour to Pittsboro. Lunch at the S&T Soda Shop was really good, but the ice cream was even better! One scoop was all I could handle. After a tour of the street festival, and a walk back to the parking area, our club members made their way back home on their own time. We had great participation on this mini tour, and everyone had a great time. Thanks to Henry Gaither for setting up this activity!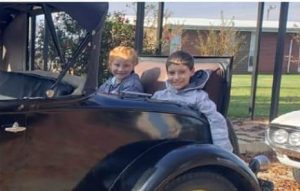 Jerry Whitfield of the Old Salem Chapter, NC Region sent in these photos of his unique and beautiful 1956 Plymouth Sport Suburban station wagon from his recent "single car tour" to a truly unique location: the old Shell filling station in Winston Salem. This unique building is on the National Register of Historic Places, and is the sole surviving structure of the eight original shell shaped stations built in the 1930's. If you are looking for an awesome photo op for your car, you can find this Shell station at Sprague and Peachtree Streets in Winston-Salem. The site is owned and maintained as a (very small) museum by Preservation North Carolina. Thanks for sending in these awesome pictures Jerry!

——————————————————————-
Click the link, and request to join our group
2019 Hospice Car Show
2019 Alamance Region Car Show
May 18, 2019, Downtown Burlington/Historic Depot
2019 Zooland Car Show
Aug 3, 2019, Downtown Asheboro
---
Join us on the second Saturday of the month (typically) with a covered dish dinner. Afterwards we have a program related to cars and plenty of fellowship and car stories!
Clubhouse Location:
3245 Whitesell Dr, Burlington, NC 27215
---
---